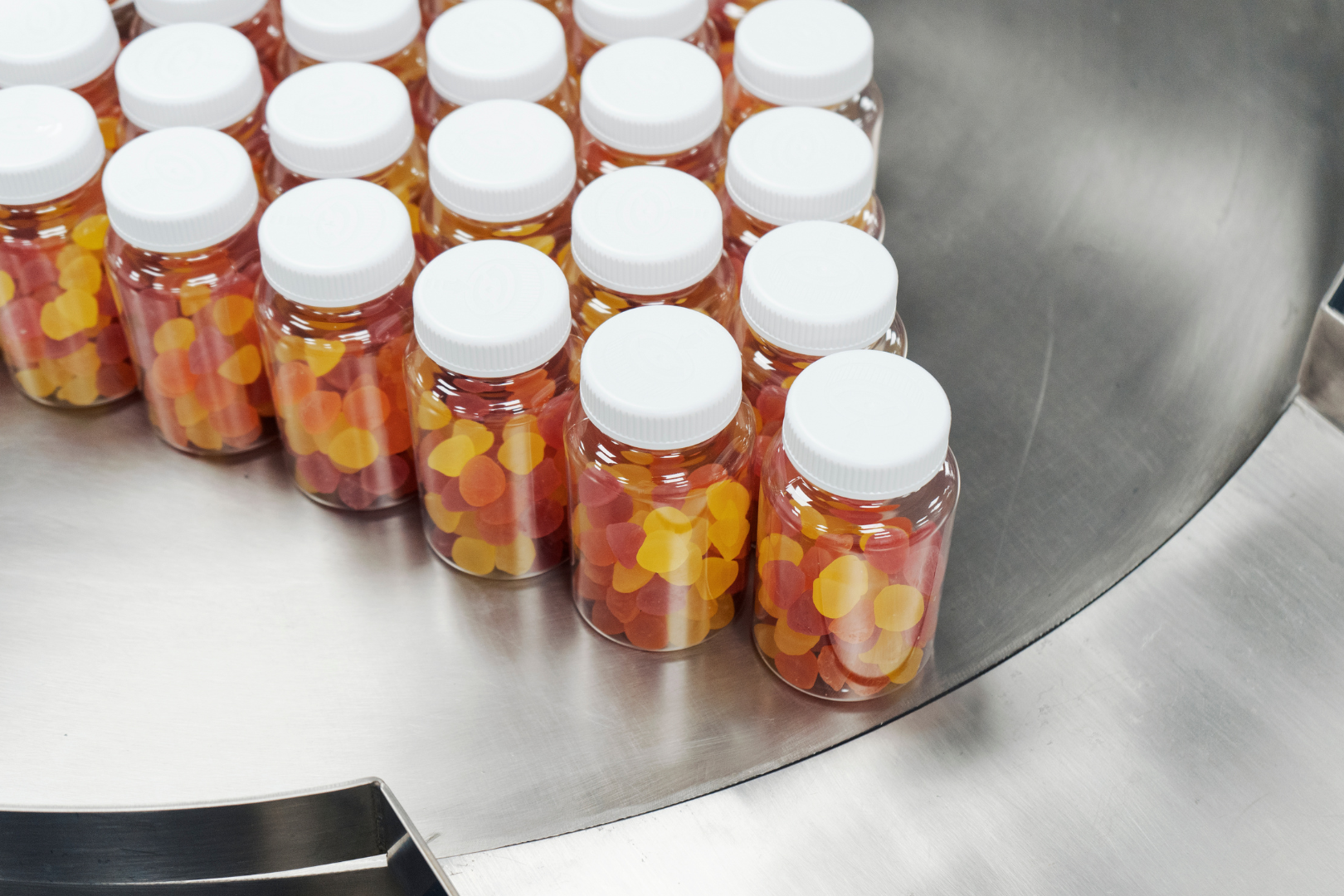 As industry-leading professionals, we recommend that you start with our carefully crafted stock formulations for several reasons. By private labeling one of our stock formulations, you can take advantage of the lower pricing that comes from purchasing trending and top-selling products out of an exponentially larger production run with shorter lead times. With custom formulations, you are paying a higher price for an unproven formula at lower volumes with possibly longer lead times.
Absolutely. Our R&D team will review your formula to determine if it's something we can produce and is in accordance with FDA guidelines. The estimated lead time for custom formulas ranges from 6-12 months, depending on the complexity of the formula.
All orders are processed first-come, first-serve. You can expect an estimated lead time of 4-6 weeks.
MOQ for a stock product is 150,000 gummies (60ct at 2,500 bottles)
MOQ for a custom product is 500K-1M gummies (60ct at 8,333 -16,666 bottles, depending on the complexity of the formula)
Many variables influence the cost of creating a product. Stock product costs range from $4-$16 dollars a gummy, which is product and volume-dependent. When it comes to launching a custom product, it would be dependent on the cost of ingredients, if the product needs a flavor profile, as well as any R&D. That said, typical custom formulation costs fall between $5-$30 dollars. Please bear in mind that these figures include bottling, desiccant Pack for freshness, lid, heat induction seal under the cap, all testing for GMP Compliance, and tamper-proof neck band seal, label application, but do not include the cost of labels, shipping of products, marketing, etc.
Standard PET Clear, Amber, or White Bottle with a White CRC Closure.
Yes, we do. Please ask your sales representative for more details.
Yes. The average cost for this is an additional 10¢ per bottle. There may be an added fee for complex label designs.
Product Quality& Ingredients
Absolutely not! Our gummies are completely gelatin-free. Instead, we use fruit pectin and tapioca, which allows our gummies to maintain their gummy texture while still being Kosher and Halal.
Absolutely not. Our gummies are entirely free of artificial ingredients, including preservatives, artificial flavors, artificial colors, and other chemicals.
Yes. Additional certifications include cGMP, ISO 9001-2008, ISO 2001-2015, and HCCAP.
Fulfillment & Customer Service
Typically, our customers will arrange transportation; however, we can provide this service and pass along the shipping charges to you.
When your private label supplement is flying off the shelves, you will require an organized and reliable facility to store and ship it out. We have a large, state-of-the-art warehouse that is equipped to store your products. Large and small, it is from here that we pick, pack and ship your orders.
We would love to. Please get in touch with us to let us know what you're interested in, and can ask your sales representative for samples of our stock products you are interested in.
Below is a video of our operation: